Since autumn 2020 the studio is home to graduating students on UWE Bristol's BSc Digital Media. Students have previously engaged with a wide range of design and development of interactive projects in the Creative Technologies area.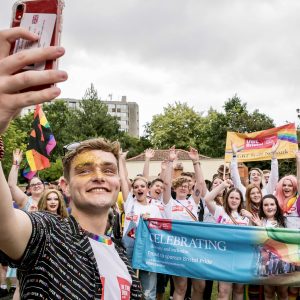 Oliver Ley
I'm a creative thinker with a high level of enthusiasm coming up with unique and standout solutions and seeing ideas through to reality. I have experience in creative marketing, digital media, communication, project leadership and event planning.
More about me
I'm a driven person with a passion to learn and grow. I have a range of experiences working in the real world and the digital world. I also enjoy putting my time into worthy and charitable causes. I'm always on the lookout for my next exciting opportunity, or worthy project to put my time, passion, and skills into. I'm an outgoing person and enjoy life while also being motivated to work and show results. Check out my full profile at
www.OllieLey.com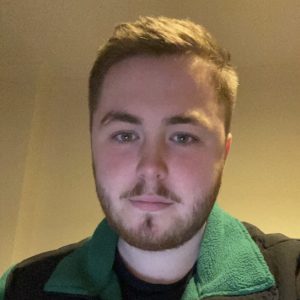 Sebastian Parsons
I like to design things that can help make people's lives easier while still being interesting and fun for them to use. When working on projects, creativity helps me to keep outcomes unique and different and also assists me in staying motivated and focused on the tasks at hand as I know I'm giving it my personal touch.
More about me
I also enjoy coding artistic sketches that are visually pleasing and often interactive. People like to work with me because I'm a tolerant and cooperative team player who is fun-loving as well as hard working. My personal strengths are thinking outside the box and using my initiative when things don't go to plan. When I'm not working on projects I enjoy listening to all kinds of music and watching the latest Netflix series.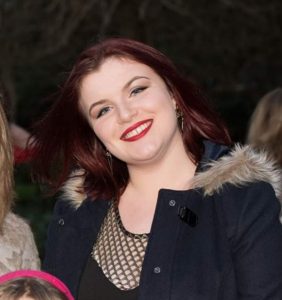 Grainne O'Flaherty
As a design enterprise studio member, I would describe myself as flexible but hard working, a driven leader and competent public speaker. I find a lot of enjoyment in project management, report writing and pre-production planning. I enjoy producing graphics as well as the design process that goes with it.
More about me
I like to think I have a positive attitude towards the work I do and can help alleviate group stress by acting as a mediator to conflict. My personal strengths are my determination to see a project to the end and optimism that there is always a path to successful design. I like to think of myself as pretty resourceful and adaptive in the face of issues and so I find a lot of enjoyment in problem solving. Outside the studio I am an avid actress and singer and have performed at events with the UWE big band, and in several productions in the last few years.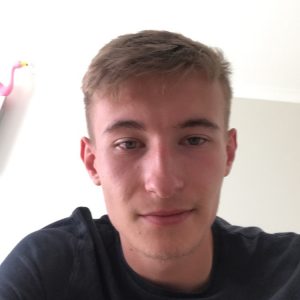 Tom Checkley
My specialties lie in the field of user experience and interaction design but I have a broad understanding of all things digital. What interests me can be anything from a wacky video that needs planning and storyboarding to planning a business venture that may span over a long period of time. I enjoy working on different types of projects so I can learn new skills.
More about me
I am a very good team worker and bring a lot to the table. Communication is vital when designing anything. It also has the ability to bring people together positively.  In a group project I like to bring everyone's thoughts together to  move forward. With clients I try to ask as many questions as possible to obtain a deeper understanding of their needs and work with them in an honest manner. I have an array of skills in technology and design that I constantly improve on to stay in step with industry. On a personal level I like to set aside time everyday to work on my fitness and ultimately my overall health.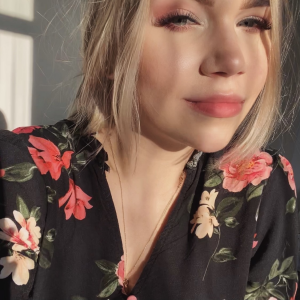 Donata Lesiak
I am an open-minded individual who designs, creates, and drinks loads of coffee! I deliver not only functional but also visually outstanding and engaging solutions, improving user experience in the online world. I am an energetic resourceful UX and UI designer, specifically gaining satisfaction from applying the final touches and details to projects. Immersing myself in each project helps me complete it with an individual focus, whereas looking at problems from multiple angles allows me to understand exact requirements. Check out my work on my portfolio: https://www.lauviahx.com/
More about me
I have the ability to effectively self-manage during independent projects, whilst successfully collaborating in a team environment. I believe a good atmosphere and appreciation of others' work are the most important factors in the workplace. I keep a positive attitude and accept constructive criticism, which helps to drive improvements on many levels. My willingness to learn new skills and abilities in many different fields allows me to pull new experiences from each task and to keep growing both, as a person and a professional. Outside of work, I am an easy-going person who loves to binge-watch series and looks forward to free time to unwind with friends and family.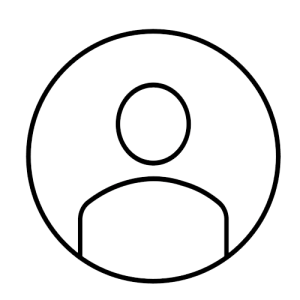 Easter Hang Cheuk Hung
As a Design Enterprise Studio member, I describe myself as a quiet person who does not want to say too many words. Most of my time is spent on watching videos about design and researching cool things about technology.  Designing is my favourite activity due to my creative strength.
More about me
However, it does not mean that I am not able to talk to others,  it's just that English is not my first language. If others have similar interests as me there will be so many topics to discuss together. People who share the same passion as me like to work with me, but language might be more of a barrier when we have different interests. Talking less is also the point to keep me human to avoid unnecessary arguments.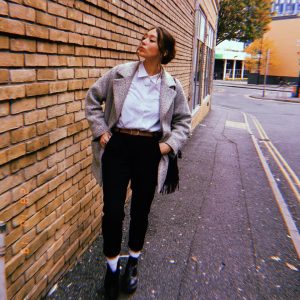 Victoria Harrison
My experience is dynamic in scope, encompassing acting as the social media marketing manager at Six Seventy Media and the visual lighting technician for event companies. I have developed effective skills in multi-tasking and meeting tight deadlines, through the management of multiple social media platforms simultaneously; including a platform with other 147,000 subscribers. I currently possess over five years' experience in the events industry, giving me specialist knowledge of promotion, public relations, project management, budgeting and event logistics, including starting my own charity franchise. The NGO franchise has been extremely successful, including funding the construction of a school in Myanmar as well as projects in Uganda and Greece. 
More about me
I relish being a key team member in collaborative groups, particularly physical installations in events and galleries. Working in complex team settings, working towards organisational objectives give me a sense of purpose, whether it's for charity engagement or seeking artist contributions. On an interpersonal level, I have adjusted my skills to work independently from remote positions and with minimal supervision. I flourish when working on individual workstreams including learning new software and hardware.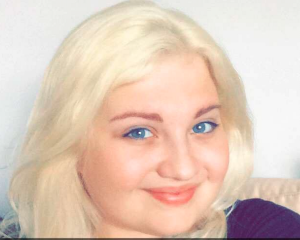 Catherine Hodgetts
As a team leader, I enjoy organising projects and making sure everyone is happy with and supported in their tasks. I also enjoy learning new technical skills, in particular getting code to work which always gives me the highest sense of satisfaction. I like to dabble in design, for example creating assets and logos that are then used in the wider project.
More about me
My favourite parts of a project are the excitement in the initial stage and the pride I feel at the end when I get to see the final outcome.  I enjoy liaising with clients to find out their exact needs and working with a team to translate that into a project plan. People like to work with me because I find it very easy to coordinate the many tasks of a project. My personal strengths include reliability, organisation, confidence, management, communication, research, desire to learn, self-monitoring, results oriented. In my spare time I enjoy volunteering my time with RAF Air Cadets, teaching young people life skills and promoting good qualities.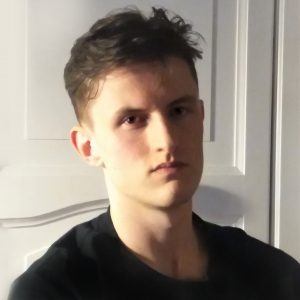 Alex Hopkins
I consider myself a creative with a strong interest in the visual arts and design. With a background in maths I also find more technical and logical areas like coding incredibly rewarding, especially when I can discover out of the box solutions to problems or improve on the original with my own flair. I especially enjoy making games and visual art using code, or designing websites and interfaces with a seamless user experience.
More about me
Since I'm passionate about what I do, I am easily motivated and inspired by new projects. In my spare time I often find myself creating traditional and digital art or creative writing. I have a strong sense of duty and am proactive with my time management, able to work independently and keep to my deadlines.  However, I prefer an environment where I can collaborate with others and exchange feedback on our projects.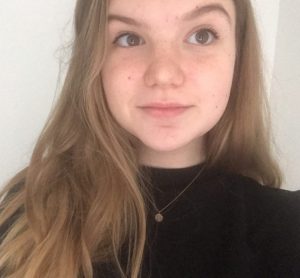 Jade Ashton-Linnett
I am a practical thinker who is emotionally driven to work well. I value the small details in the design & development process, am very interested in the UX field and how products are made to fit the purpose of the audience, humans! Designing and producing unique content lets me express my passion for the creative field.
More about me
People enjoy working with me because of my friendly exterior, as well as leadership and professional management skills. I enjoy communicating with others about ideas as well as listening to their responses. I am socially intelligent and very much a people person, I thrive in groups and social events. As a creative thinker, I analyse situations and information to see multiple sides of the problem to find the best outcome.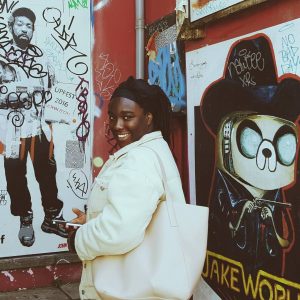 Amanda Appiah
Born in 1999, raised in a small town in The Netherlands, been hard at work since 2016. I'm Amanda Appiah, a multi-disciplinary graphic designer from Rotterdam based in England. With over a year of experience working within the corporate field, I've developed a keen eye for visual design/branding, designing promotional material for business use, as well as creating and editing videos to engage specific audiences.
More about me
I have a creative background, having been taught at the highly esteemed Elstree University Technical College, which allowed me to gain a good understanding of Graphic Design. To further to my education I undertook a degree in Digital Media at UWE Bristol, which landed me a placement at Computacenter. Apart from designing, I enjoy watching tennis and playing Netball. Playing Netball made me understand the importance of communication, teamwork, and staying motivated within a team – and these key skills had helped me to excel whilst working within a professional environment.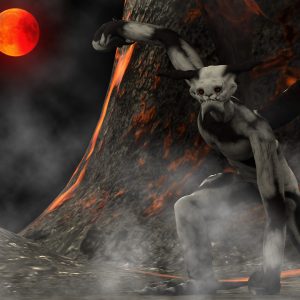 Vu Doan
A competitive but also receptive, innovative and imaginative individual with a productive and positive mindset. As a Digital Media creative, I am into 3D modelling (Maya, Zbrush, Substance Painter, Rhino…), web app development (HTML5, SCSS, vanilla javascript, p5.js, node.js / python…), product development including hardware installations (Arduino).
More about me
Once I have defined a good idea concept, I get going straightaway. I will keep going and successfully finish things that I have started. When working in small groups, I am able to motivate my group mates, lift their mood and influence them with my positivity when they feel down. Aside from my busy work life, I also play guitar, sing songs with my friends and love producing music in my spare time. I go to the gym everyday to get fit, release stress and to come up with solutions. I also enjoy social sports such as football and badminton.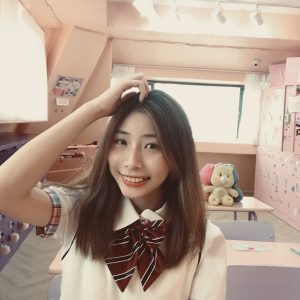 Joyce Cheuk Man Chung
As a Design Enterprise Studio member I would describe myself as a persistent and self-motivated young person who is flexible and adaptable to changes.  I have a huge interest in graphic design, animation, motion graphics, content creation, 3D works and every kind of digital and creative production. I am brave when it comes to trying out different solutions and challenging their limits.
More about me
People enjoy working with me because I am a good listener and I never fail to share the credit. I always show understanding of other's opinions. I often have rich creative ideas and always try to think outside the box. At the same time, I modestly seek advice when needed. My personal strengths are my trustworthiness and strong work ethic. I like being honest to others. And trust makes working with others more effective, efficient, and harmonious. I finish every task I set myself and consistently try to reach a higher goal. I have a rigorous attitude towards study. The one thing to keeps me human is curiosity. I always keep an open mind towards new things.
Csenge Sziklai
I am a people-oriented multilingual individual who is a strong communicator. I love working as part of a team and creating a great working environment. I am really passionate about UX research/design and I always try to work to the best of my abilities.
More about me
Within User Experience Research my strengths are: creating personas based on previous research and interviews, user journey mapping and competitive analysis. When it comes to design I like to think outside of the box to get the best results for everyone and always put the users in the centre of my design. People would describe me as a really empathetic person who can communicate sensibly with the whole team including stakeholders, designers and developers, making sure everyone is on the right path. I am a person who is able to learn quickly, organise myself & my work and constantly strive for the best outcome possible.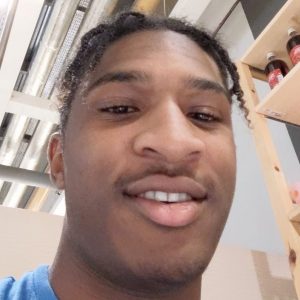 Quince Gore-Rodney
An attentive, competent and cooperative individual with a creative mindset, who pushes creative boundaries.  Enjoys building interaction design concepts and prototypes, and discovering new possibilities of the World Wide Web. Expertise includes front-end web technologies (ReactJS + Redux & Router, threejs, p5js) and 3D Software suites (Blender 3D, 3DS Max).
More about me
In group projects I act as a reliable team member who can compromise and make logical decisions to the advantage of the whole team. I can apply cross-disciplinary knowledge, and have good people skills. I often have a keen awareness of clients' needs which I explore in depth to achieve the best possible outcome, while maintaining steady communication. Outside of Digital Media, I enjoy creating both traditional and Digital Art, sharing it with the online community and discussing the results and process of creating it. In my spare time I enjoy playing football, skateboarding and working out.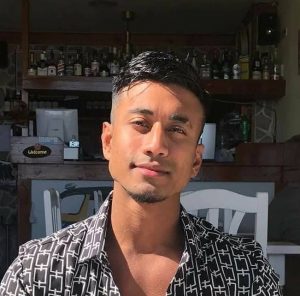 Abdul Mubeid
I am creative thinker and my best skills lie within the design field. I am willing to lead on design tasks, such as the visual design of a client's brand image. I also enjoy creating animations where it can tell a story from a particular perspective. I will always act in the best interest of a client and have a passion for coming up with fresh ideas to meet the client's requirements.
More about me
Around people I always have positive energy and when times get tough, I aim to make the situation less stressful by finding solutions on how to work around an issue, and by motivating people through sticky situations. Once I start a project I try to complete it to the best of my abilities. I am always on my feet; I need to keep my mind occupied or I'll get bored. This is why I am enthusiastic, energetic and flexible in my approach.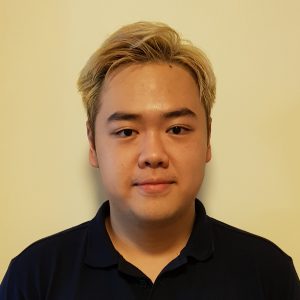 Alessandro Gontay
As a Design Enterprise Studio member, I would describe myself as a persistently creative and optimistic person. I always manage to look at the bright side of every possibility. I have an enormous interest in content creation, graphic design, photography, cinematography, and all sorts of digital and creative production.
More about me
My personal strengths are that I am enthusiastic and can easily adapt to a new environment. I also desire to learn and improve my skills. People enjoy working with me because I show dedication. Where there is a need for constantly fresh ideas I consistently offer my creative input.  I ceaselessly do my best when managing projects, so that the production can run seamlessly with a proper work flow, structure and timeline. The one thing that keeps me human is people. People who are social, who bring out positive energy and tenaciously strive for the better.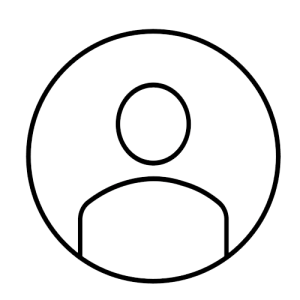 Maryan Abdirahman
I enjoy design and creative production, especially the early project development stages as here I can create and test out new and interesting things. To keep my work manageable, I like to plan and set out clear goals to ensure I can complete all that is required. Although not best when under too much pressure, the right amount spurs me on to work harder and to reach better results than I may have thought possible.
More about me
I enjoy working in a team, I find it interesting to hear different perspectives and to learn different ways of completing a task or project. Often I end up in the role of a coordinator / mediator who collects all the ideas and applies them in a way that suits everyone in the team and attempts to keep the working environment upbeat and functional.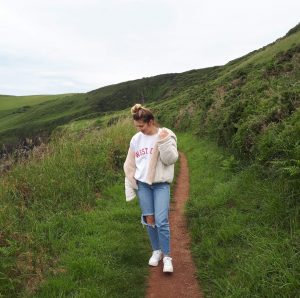 Caitlin Ashfield
My favourite part of Digital Media is User Experience (UX). Having recently completed a UX project with a focus on student health  allowed me to realise my interest in creating engaging user interfaces coupled with a welcoming design.
More about me
Whilst working within a group I may seem laid back but will stay motivated and also be the motivator for others to get tasks done! In other things, time spent outdoors is important to me because it allows me to relax and unwind. I am passionate about the environment and I am currently learning to surf, I am always willing to learn something new no matter how hard the task at hand may be. If not successful at first, I will always try, try and try again. Just like my surfing!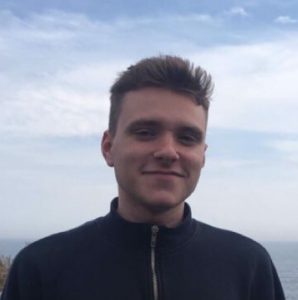 Ryan Hope
Originally from Oxfordshire, I moved to Bristol to further my studies further at UWE. I am a friendly and easy-going individual with a real passion to succeed in the creative industries. I have experience of using creative, professional software and get great fulfilment from design and media production projects. I enjoy planning and designing something innovative, for example short films or animations, along with visual effects.
More about me
I have a strong work ethic, always focusing on the task at hand. When working in teams, I tend to form good relationships, giving everyone the ability to share fresh ideas to take them forward. Digital Media is something I have been fond of for many years now, ever since studying Media at GSCE Level and delving into parts of it on my IT course at College.  In my spare time, I take an interest in watching lots of films, football and playing video games.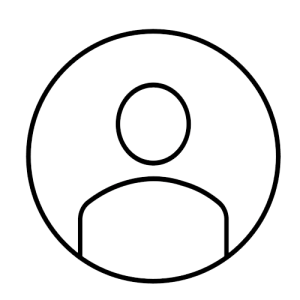 Ben Spear
When asked to describe myself, I'd say I'm an outgoing, confident individual who's keen to learn new things and pick up new skills. In terms of being a Digital Enterprise Studio Member, I love to home in on Audio Visual production and everything about UX I find intriguing.
More about me
Video production has been an interest of mine for many years. When it comes to my personal strengths, I work well with a team and I'm always open to receiving feedback about my work. I'm good at communicating successfully with the people I work but also listen to their points and take things on board. For me, a healthy work and social life balance is key to succeeding. I enjoy going to the gym and skateboarding in my spare time and also socialise with friends.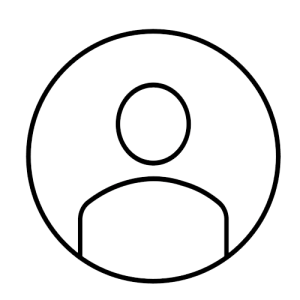 Erik Tomica
I am an easy-going and sociable team member who tries to keep stress at a minimum. Throughout my educational journey, I have been able to learn and apply many different areas of IT, from web development (javascript, PHP and SQL), to software development (C and Python) and machine learning, which is my biggest passion.
More about me
Not only can I pick up new techniques and information quickly, but I am also good at passing my knowledge on to others. The ability to understand complex things and communicating them well to my co-workers/employers is one of my biggest strengths, along with a sense of responsibility and time management.  I'm highly interested in IT development, mainly the backend side of things. I always try to find the best way of solving problems.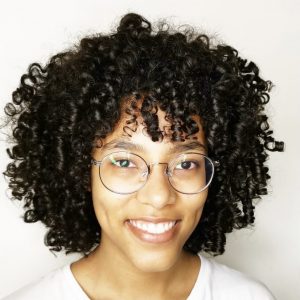 Africa Montis-Ngomo
As a designer , I like to create products, content and experiences that involve user needs, thoughts and feedback. I live to create things that are meaningful and relatable to others, things which would leave "mark" in their lives. I believe my skills and capabilities thrive in a fast changing environment that requires critical thinking and problem solving skills.
More about me
As a design enterprise studio member I describe myself as an adaptable individual. Sociability and positive energy are some of the reason why clients and people enjoy working with me. I am open minded and feel rewarded when feedback is given to me. I think it creates a great opportunity for me to improve and to show my dedication. Due to my busy life style I am required to multitask during the majority of my day and to carefully schedule my time to keep a work-life balance and to preserve the right mentality to complete all of my task. In my spare time I like catching up on TV series, movies and books as these bring me peace and help me to disconnect from real-world responsibilities.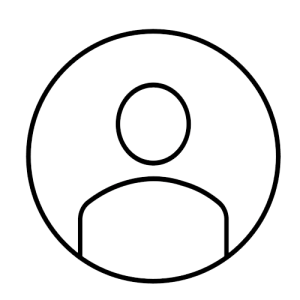 Joe Hall
I consider myself as a logical and creative thinker with a passion for audio visual production, web development and creating things with mini computers such as the Raspberry Pi. Along with strong analytical skills and very up to date knowledge about the digital world, I currently strive to gain as much insight into this industry as I can.
More about me
My previous job experience as a supervisor has strengthened my verbal communication and leadership skills. This has allowed me to exceed in working not only as part of a team, but also leading the team to achieve a common goal. I consider myself as a hard-working, ambitious and a motivated individual who is quick at picking up new skills and learning digital systems.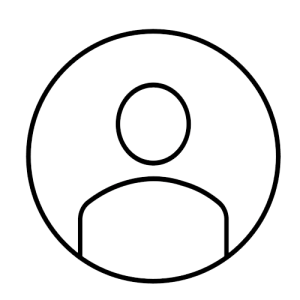 Michael Burridge
I consider myself as an active and creative individual. I engage with a lot of photography and videography, especially editing photos to get the most out of them. I also practice web design; creating fully working websites which are formatted to a great standard is definitely something that gives me satisfaction.
More about me
I have gained experience in web design, initially by taking a double A-Level in ICT at comprehensive school, but now by deepening my skills at UWE Bristol, so I can produce work at a higher standard for my clients. As part of that I also enjoy producing logos for clients, I usually hand draw a number of design variations first before asking for client feedback, as this allows me to fast-track my workflow in illustrator/photoshop, knowing what I am going to create.