A Response to: 'Teen Entrepreneurs Overcome the COVID Slump'
by Sebastion Parsons, Design Enterprise Studio Member, March 2021
My name is Seb Parsons, I am a member of the Digital Enterprise Studio at UWE. My blog post is in response to the Guardian article 'By May, I'd Made over £1000; Teen Entrepreneurs Overcome the COVID Slump' by Lily Canter published 17 October 2020. The article made me reflect on some of the ways in which the world has changed for Creatives during the COVID-19 pandemic.
A large element of Canter's article is related to digital skills, such as social media marketing, digital enterprise, graphic design etc. These, among many others are all topics that I have been learning about throughout my degree and that will continue to shape my career after graduating so it is always interesting to read news stories involving these particular topics from all different perspectives.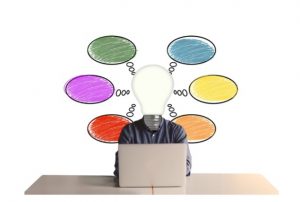 While the methods and tools used by these teenage entrepreneurs are fairly standard and well-practiced within the digital media community, the article personally led me to start thinking outside of the box about other ways entrepreneurship could be approached with the more advanced technical skills I have acquired or have the means to teach myself. These could prove to be extremely useful after graduating into a world that is not the same as it used to be.
Above all else, the teenagers' stories show that great things can be accomplished through hard work and determination. It is inspiring to see the work ethic of these teenagers, even in the face of a pandemic. It is amazing to see what they achieved with little to no skills as well as no qualifications, and there is no doubt in my mind they will continue to be successful as their lives continue.
As positive as these stories are, it sparks thought about those on the opposite side of the scale. While hard work and determination definitely factor into the equation, unfortunately they are not the whole battle and unprecedented events like a pandemic can pull the rug out from underneath you without a moment's notice. This is something that has impacted me personally through family members losing their jobs.
It may seem that being a digital creative is a fairly pandemic-proof area of work. With a lot of businesses changing their operations to online only, many web designers, developers and digital marketeers may have had more work coming in than usual. 
Yet a post on Museums and Heritage confirms a steep rise in creative freelancers who have ended up working zero-hour weeks, stating that this negative impact is even worse for young creatives. This would mean that setting myself up as a business or freelancer may come with even more than the usual challenges. Though I am prepared to face these challenges, the thought of this is daunting and adds extra pressure to the pre-existing stress of trying to be successful as a recent graduate. I believe, however, that once COVID is a thing of the past a lot of these additional challenges will disappear.
Yet other creatives, like musicians and actors, may still be worse off. For example a Guardian article revealed 'Poldark' actor Richard Harrington's struggle and having to get a job as a Deliveroo employee after finding himself without work. It is similar with musicians, even though they are still able to release tracks and albums digitally, musicians have been unable to play live shows which is where a large portion of their incomes comes from. Whilst still financially struggling, some musicians have now started to overcome this barrier in a creative sense in their own way, as detailed in an article from the BBC.  Overall however it is estimated that 40% of creatives working within the arts were left without government support or being furloughed during the pandemic.
One positive change I believe will be here to stay is digital media professionals working from home (WFH), or at least not from an office in the traditional sense. While the option has always been there, these unfortunate circumstances have opened people's eyes to the benefits of working online together. By doing this, creative professionals such as myself will be far less limited by constraints such as local employment options.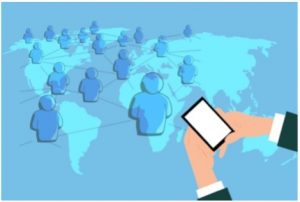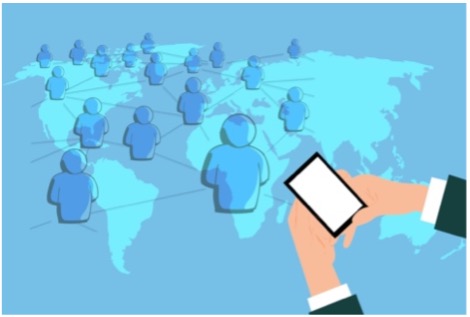 Working online together is something I have been exploring on a client project throughout lockdown and have found it to work well. I'm based in Bristol myself, one member of my client's team works from Bath and the other one works out of London.  
Many larger employers also seem have come to recognise the benefits of working from home,  for example I have seen an article about British Airways' plans to keep their WFH arrangements  in place, as well as part of the Scottish government planning to keep some remote procedures in place.
All in all, I remain optimistic that most of the negative impacts on the creative industries are problems to soon be overcome rather than permanent barriers. As well as this, I am grateful that this cloud has a silver lining and has produced some positive changes to how the industry operates.