The Top 3 Basketball Websites in the US, and why the UK is lagging behind
by Alexander Drincic, Design Enterprise Studio Member, March 2022
Hi, I am Alex, a junior web designer and Basketball player. In this article I will be sharing with you one of my frustrations, that Basketball on the web is less developed here in the UK than in the US, and why this is a problem for younger players who want to progress in this sport.
Basketball is the second most popular sport in the US, NBA matches average 1.75 million views per match whereas here, a BBL (British Basketball League) game only gets a few thousand views.  It seems Basketball in the UK is still developing before becoming a mainstream sport. 
In 2020 the BBL signed a 2-year agreement, which meant Sky Sports will show 30 matches a season including BBL Trophy Final, BBL Cup Final and the BBL Playoffs. For the UK this is huge, as this is the first time that professional British Basketball games were going to be televised.
Kieron Achara MBE said: "Although I may have stopped playing, I'm still part of the BBL family so it's great to see this partnership with Sky Sports giving BBL the attention it deserves. I'm looking forward to working with Sky Sports to share the sport I love and grow our community."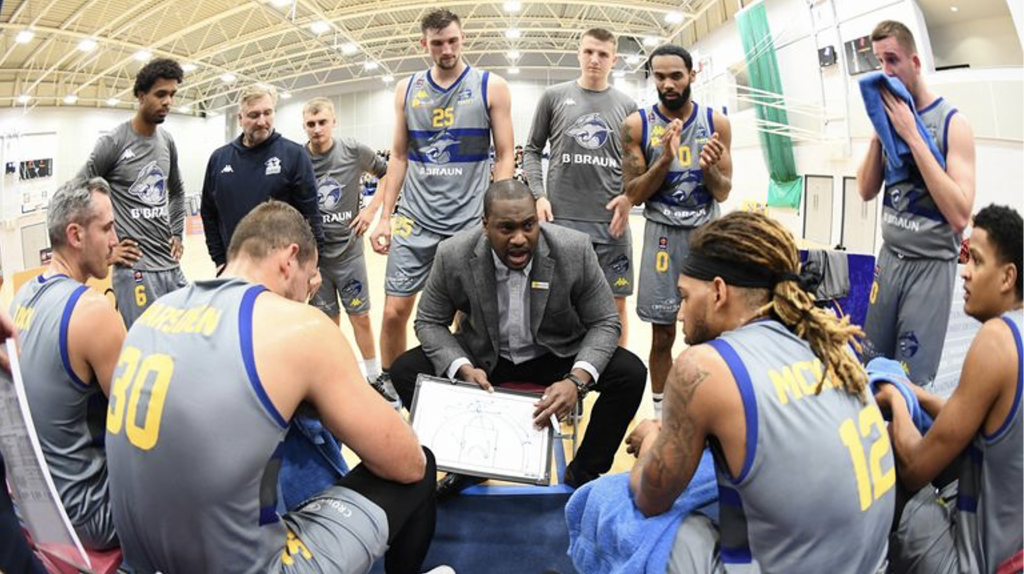 Although this indicates a big step forward for British Basketball, USA college games in the NCAA league are not only televised but they average around 10.5 million views per game during March Madness.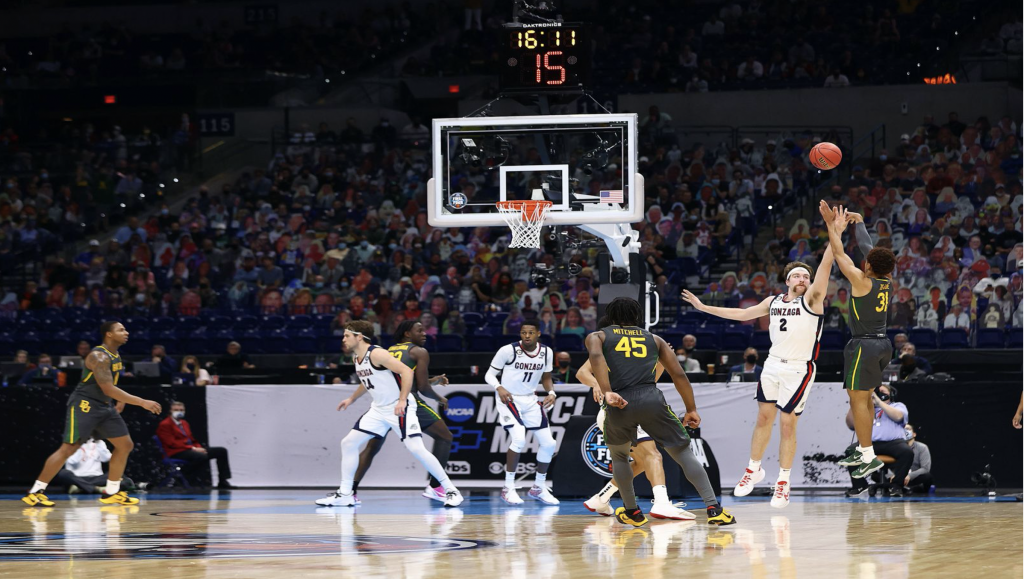 Key problem:
The key problem is that the media landscape supporting UK Basketball is fairly empty. Apart from Sky Sports, the main place for content is the BBL website where you can view stats of the players after games and their highlights. However, this means only the professional players manage to get exposure, which in my opinion is unfair as they already 'made it'. For younger players like myself who are still trying to make it to the highest level, it is much harder to get any attention as there are no platforms that allow for exposure of up-and -coming talent.
On the other hand, the US has several websites that are dedicated to their College-level players. Undoubtedly, this plays a big part in enabling them to move towards the professional level with greater ease.
Call to Action:
Since Basketball now is one of the fastest growing sports in the UK, we need to create a stronger web presence to be able to appreciate our up-and-coming talent and give young athletes better opportunities to progress here in the UK. To do this we can learn a lot from looking at some of the web-based services already available in the US so we can make an efficient investment into the sport.
The Top 3 Basketball Platforms in the US:
NCAA or National Collegiate Athletic Association is a member-led organisation dedicated to the well-being and lifelong success of college athletes in the US.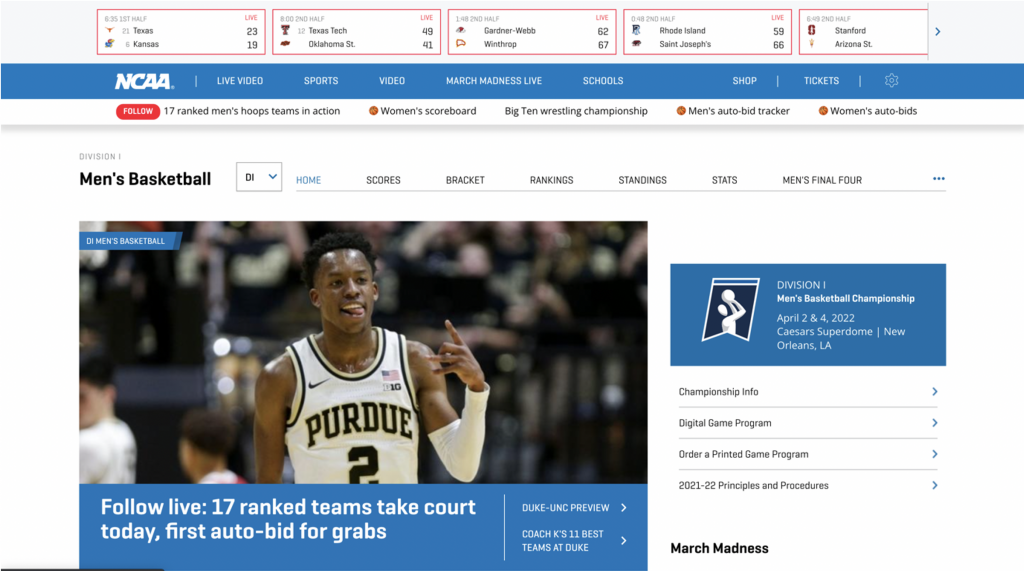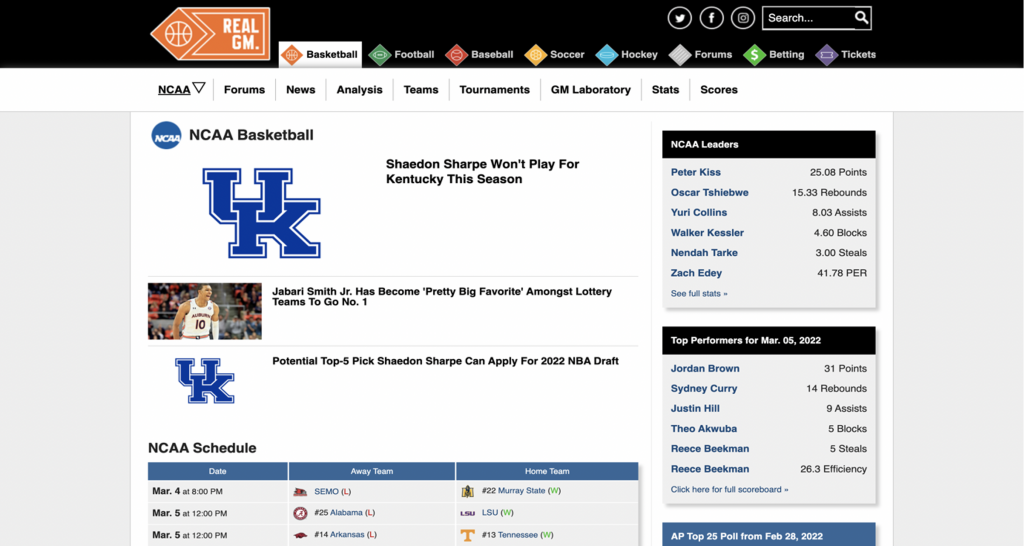 Like Real GM, Clutch Points is a sport site that offers latest news updates on everything to do with Basketball in the US.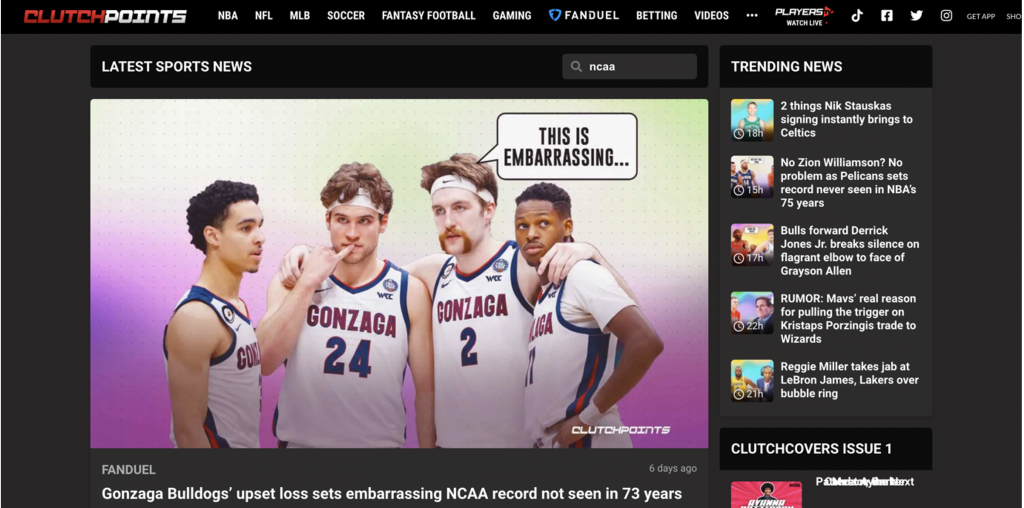 My conclusion:
These are just three of the many websites available in the US and this kind of presence is what the UK should be aiming for. In my opinion, having more of these websites for the UK would play a big part in developing this sport further and offering support to the progressing players in the UK.
What else can be done to help this sport grow faster? Let me know in the comments below.