Learning DSLR Photography
by Kseniia Shnurova, Design Enterprise Studio Member, March 2022
Hi, my name is Kseniia, and I am currently finishing my Digital Media degree. In this blog post I want to talk to you about starting to learn DSLR photography, its basics and how to choose the right camera. This information will be useful for anyone who wants to try their skills in DSLR photography and already has a passion for it, as well as those who just want to try out something new.
As a soon to be graduate I am always looking for new skills to add to my portfolio. So, when I had some free time during the summer, I thought to myself, why not try something new, something that I like and enjoy? I have always been interested in photography and loved taking photos on my phone, but there is only so much I could do with it, so I decided to expand my knowledge and learn DSLR photography.
A lot of people are interested in photography. They enjoy taking pictures of their friends, families, dogs, travels and even their food with their smartphones, but they don't want to take it further. Some of them think that using a camera is too complicated and is very hard to learn, others just don't see the reason why they should buy a camera if their phone can already take good photos. At the beginning of my journey, I thought of all of those things as well, but I still decided to give it a try.
What is a DSLR Camera and how is it different from using your smartphone?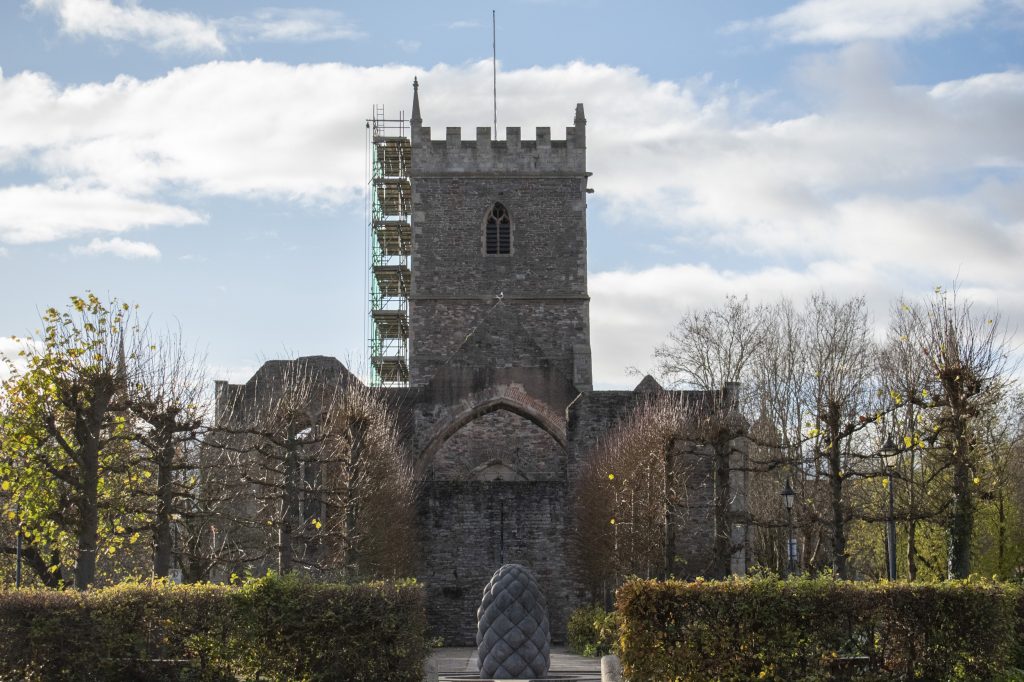 Today, anyone can take a photo of anything. Modern smartphones come with a built-in camera, some can even take amazing photos with great resolution and colours. So then, why are people still using those expensive, big, heavy DSLR cameras? Your phone already has a great camera, why should you pay for a DSLR and spend your time learning its basics?
The answer is quite simple. DSLR camera gives you more freedom with your photos, better quality, and lots of lens choices. Many of the successful and famous photographers are still using DSLR cameras, even though, I am sure, they have a good smartphone! Read Laura Powell's "7 Famous Photographers and Their Cameras of Choice" to learn about professionals, such as Annie Leibovitz, Dorothea Lange, Sebastião Salgado, Mihaela Noroc and many more.
So, what is a DSLR camera?
DSLR stands for digital single-lens reflex camera, which consists of two parts – the body and the lens, which can be changed. The light goes through the camera lens to the reflex mirror inside the body, from which it reflects into the viewfinder, where you can see your subject. When the shutter button is pressed (the photo is taken), the mirror moves to allow the light to pass through to the digital image sensor.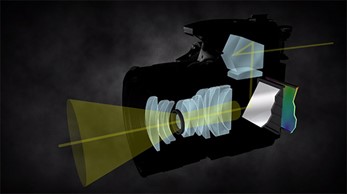 After that, your picture is saved on the SD card inside your camera. Now, I will not go into full detail about the sensors, but it is important to note that there are two main ones – full-frame (which matches the size of a 35 mm film) and APS-C (the "cropped" sensor, which is slightly smaller, thus has a smaller field of view).
The Basics
If you use your phone for taking photos, there is not much flexibility, as you cannot experiment with settings such as aperture, shutter speed and ISO. First of all, let me explain what those are.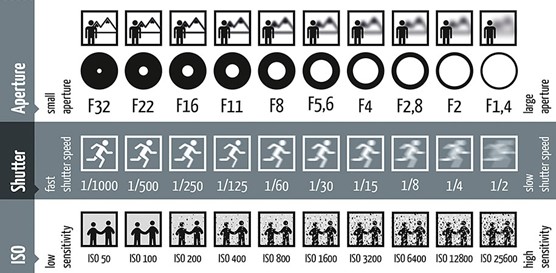 Aperture is an opening in the lens, which allows the light to go into the camera and is measured in f/stops (usually represented as numbers such as 1.4, 2.8, 5.6, 11, etc). You can make it bigger or smaller depending on what you want to achieve. Lower f/stop means a very large aperture, thus a small depth of field = almost nothing is in focus (perfect for blurred background in portraits or if you want to focus on a small detail of something). Higher f/stop, such as f/22 is a very small aperture and almost everything in your photo will be in focus.
Shutter Speed is the length of time for which your camera shutter is open and is letting the light onto the sensor. To simply put it, shutter speed is how long your camera is taking a photo after you have pressed the button. It is measured in fractions of a second, such as 1/4, 1/250, 1/1000. I'll give you an example, so you can better understand this. If you are taking a picture of a running person the quicker the camera takes the picture, the sharper they will look, and the longer your shutter is open the blurrier the picture will be.
ISO is your camera's sensitivity to light, and it is the setting that will digitally make your photo brighter or darker. The higher your ISO number is, the brighter your photo will look, however, there is a price to pay for that. As your camera will digitally enhance the brightness, noise can occur. Depending on what camera you are using you might be able to set a higher or lower ISO number without getting a noisy image.
Now that you know what a DSLR camera is and the basics of how it works, you might be thinking: how do I find a camera that is right for me? There are many options available on the market, so below I created 3 categories for different budgets and suggest my favourites for each of them:
Under £500:
Nikon D3500 + 18-55mm lens £449
Pros
Easy to use
Great image quality
Light and compact
Long battery life
Bluetooth
Cons
No touchscreen
No Wi-Fi
Small optical viewfinder
Under £800:
Canon EOS rebel 250D + 18-55mm lens £699.99
Pros
Shoots 4K video
High ISO Sensitivity: 100-25600
Movable touchscreen
Both Bluetooth and Wi-Fi
Cons
Not compatible with third-party external flashes
Four-way pad quite small
Limited 9-point autofocus system through viewfinder
Under £800:
Nikon D5600 + 18-55mm lens £619
Pros
High ISO Sensitivity: 100-25600
Movable touchscreen
Bluetooth and Wi-Fi
Advanced Autofocus system
39 point autofocus system
Cons
No 4K video, only FHD
Snapbridge can lag sometimes
Under £1500:
Nikon D7500 + 35mm lens £1399
Pros
Fast and accurate autofocus
4K video
Long Battery life
Great ergonomic design
51 point autofocus system
Cons
Only one memory card slot
No option to use a battery grip
Under £1500:
Canon EOS 6D Mark II No lens £1339
Pros
Full Frame 26 MP image sensor
45 point autofocus system
Touchscreen
Wi-Fi, Bluetooth and GPS
Cons
No 4K video, only FHD
No Build-in flashp
Taking it further – skills training and competitions
Well, now that you know the difference between using a smartphone camera and a DSLR camera and understand how it works, you can make a choice if you want to continue your journey with photography and learn more about it.
If you decide to go further, there are a lot of great courses online, both free and paid, that you can use to improve your skills. I would definitely recommend checking out the "Photography Masterclass: A Complete Guide to Photography" on Udemy (https://www.udemy.com/course/photography-masterclass-complete-guide-to-photography/). I started my journey with this course and could not be happier with it.
If you want to go even further, there are a lot of photography competitions open to beginners, for example:
I hope you found this blog post useful and wish you the best of luck with your photography adventure!