Since 2020 the studio is home to graduating students on UWE Bristol's BSc Digital Media. Students have engaged with a wide range of design and development projects in the Creative Technologies area.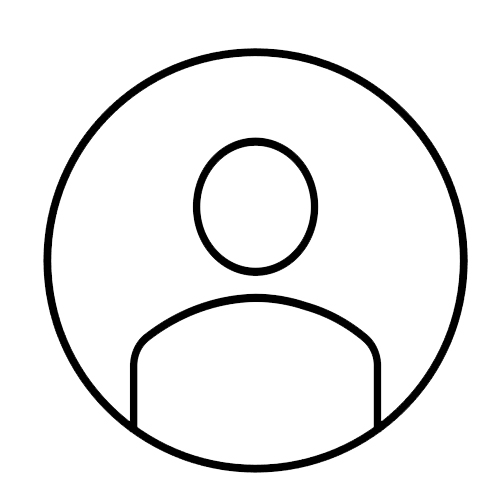 Rahil Al Jassasi
A keen eye for details always searching for new ways to express my thoughts. It started with playing with cameras and writing stories as a kid, and evolved into developing websites, audio-visual designs, and even 3D worlds. Much of my inspiration comes from my long walks and talks with people!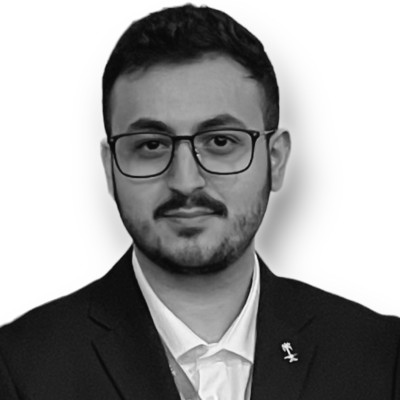 Yazeed Alzahrani
Delighted to introduce myself I am Yazeed Alzahrani, a flexible designer with skills in graphic design, packaging, brand identity, video production, web design, and UX/UI design. I'm passionate about transforming ideas into exciting products and thrive on different projects. Let's connect, collaborate, and innovate together. Excited to explore endless Opportunities.
Louis Bainbridge
I'm a dedicated student with a passion for computer-based design and creative pursuits. My primary areas of enthusiasm lie in 3D Modelling/Animation, Video Editing, and Graphic Web Design. With this passion comes a strong commitment to my work and collaboration, I thrive on refining and logically adapting my approach around others to deliver projects that are both detailed and highly relevant, always striving to perform at my best while encouraging others to do the same.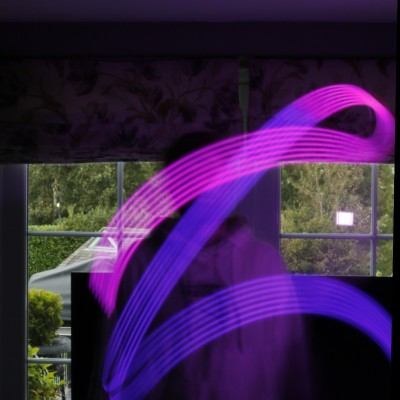 Lorimer Bowles-Webb
Hi, my name is Lori I'm a 3rd year student at Bristol UWE. Currently studying Digital Media. From a young age I have been making short films, animations and other media. I have always had a passion for this line of work which arguably stems from my grandad, who was a photographer. I'm a cheerful, well likable guy who isn't afraid of hard work or learning something new.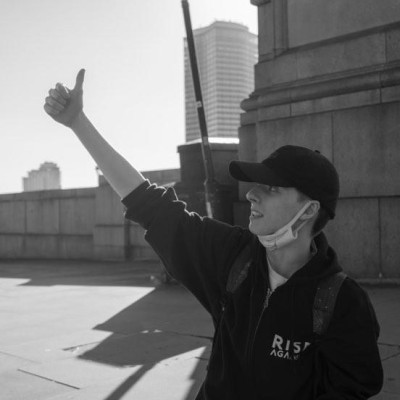 Joseph Butcher
My primary areas of expertise are both games and visual design. Living with ME/CFS has inspired me to focus my efforts into education about disabilities. Partaking in amateur acting since I was young has aided me in developing my communication skills, and my fascination with space keeps me inquisitive.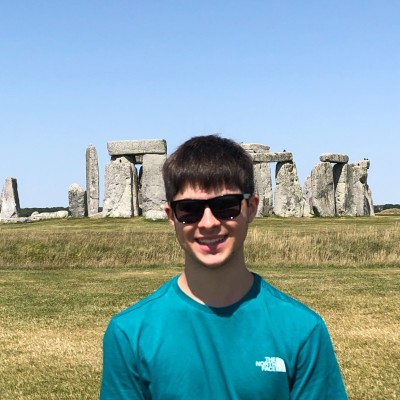 Matthew Charles
I am very approachable and a reliable individual who enjoys working in creative team environments. I am reflective and honest with myself about my work. I have a passion for User Experience and User Interface design, and it is something I intend to progress further with.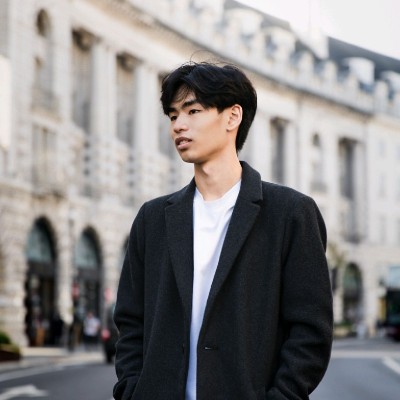 Jhun Yew Cheam
I am a creative who's passionate about photography and video content for brands, individuals, and events. I thrive on effective communication, delivering high-quality results, and digging deep to meet clients' needs. My unique perspective and love for details shine through in my photography. In my free time, I'm either on the badminton court or at the gym, and occasionally I love to work on my personal projects.
Scott Feher
I am an aspiring UX designer with a keen interest in applying visual design principles to projects. My desire and passion for working with users allows me to create meaningful experiences which would enhance their daily lives. My growing vinyl collection gives me a new found appreciation of creative avenues.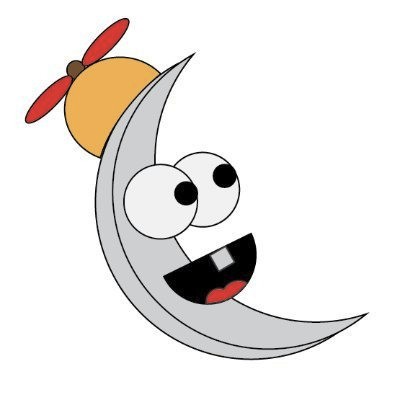 Selahattin Gencay
My name is Selahattin, graduated from University of West of England (UWE) with both User Experience and Game Development courses. I'm interested in creating games while mostly focused on Role Playing games. Also developing User Interfaces to be less intimidating and user friendly for convenient uses. I have experience working as a team and capable of working under pressure. Following the given time schedules and also I don't hesitate to give my opinion or ask questions in order to understand and learn quicker.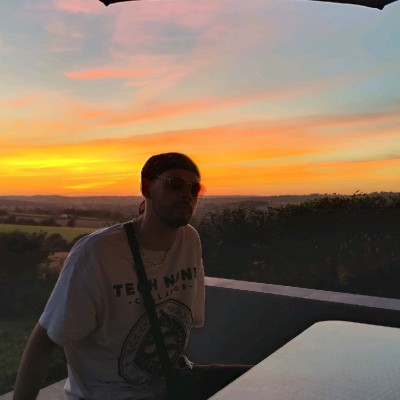 James Gray
I'm a friendly, honest, approachable person, with a passion for music, gaming and designing UX prototypes, whilst applying my own creative flare to the task at hand. I work well independently and in groups, and have learned that with perseverance and a willingness to learn, any challenge is surmountable.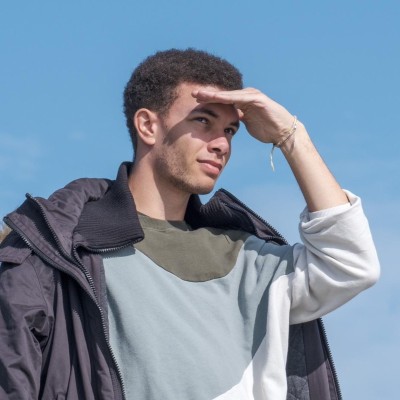 Luke Hammond
I am a confident and team-oriented individual who has a passion for UX/UI and Video Design. Always pushing the boundaries of creativity and accessibility; I desire for my work to revolutionise the current design climate. Communal activities with friends and family keep me grounded and allow for a refreshing world view.
Anderson Irawan
I specialize in graphic design alongside 3D modelling, animation, and videomaking. Timely communication and maintaining momentum are my top priorities when delivering for a client. Aside from hard work, people value my keen attention to detail as a designer. On the side, I spend my Sundays having lunch and connecting with my family.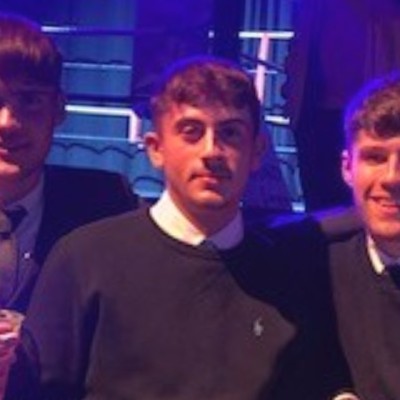 Michael James
My name is Michael James, I have an unwavering force of determination and am relentless in pursuing projects I am passionate about. I posses a deep love for creative design, marrying aesthetics with functionality. The pride I take in my work is infectious, drawing collaborators who admire my commitment, creativity and enthusiasm.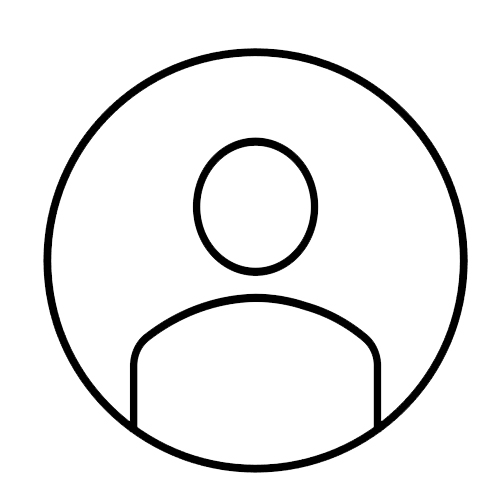 Callum Jones
Proficient in a broad range of design software, I thrive on solving design challenges and always seek fresh inspiration to deliver innovative and impactful solutions. Beyond design, I have a deep personal interest in other forms of art like film and literature, which often influence and enrich my creative approach.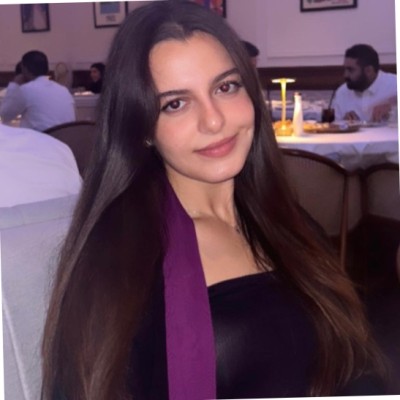 Lara Kharoufeh
I'm very passionate about working in design teams that challenge my creativity. Something that drives me is reflecting on things from different perspectives. I'm drawn to working with users on improving interactive experiences. I enjoy making my work inclusive and accessible to all users. I would like to expand my peoples skills through travelling and learning more about others.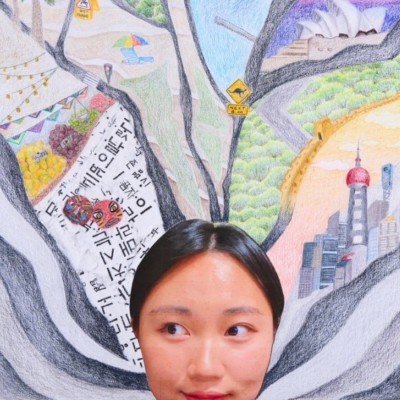 Kim Ryunkyoung
Hello! I am Kim who is talented in dynamic UX/UI design and creating immersive digital experiences. My expertise lies in robust design problem-solving and a deep focus on accessibility. Let's collaborate to enhance user engagement and drive impactful design solutions.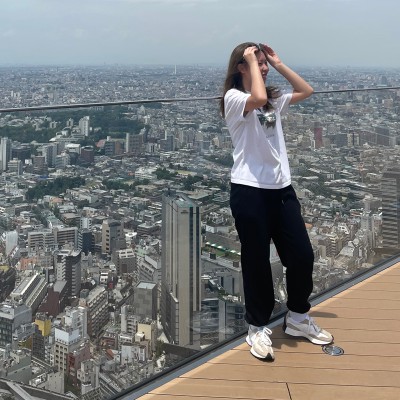 Kristy Leung
Hi, I'm Kristy. I'm a Digital Media graduate. I have experience in UX, brand identity, graphic and web design. I'm calm, reliable and optimistic. I found myself feeling concentrated and efficient when designing. Also, I gained satisfaction from it. I believe my strength is listening and empathy. This surely can help me with my work.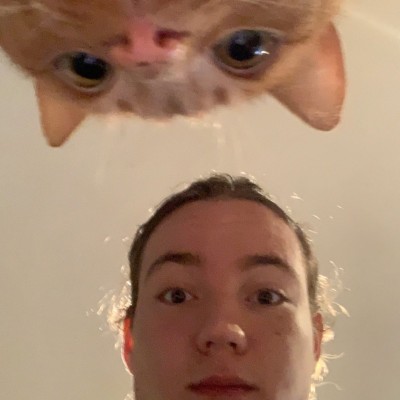 Matthew Martyn
I'm Matty, I study digital media at UWE and I specialise in video editing and graphic design. I can work well in a team and alone. I have good time keeping skills and can follow instructions effectively. I am reliable and meet deadlines but always find time for my cats.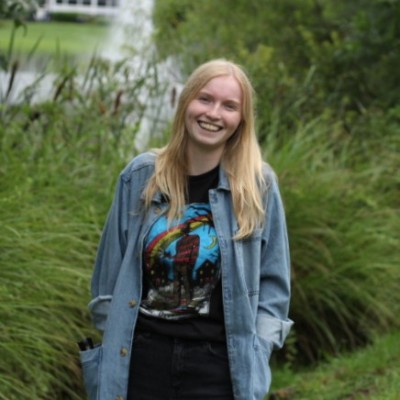 Cerys Mooney
I am hardworking and passionate, eager to get into the web development field. My proficient skills in programming languages allow me to produce websites and high functioning interactive elements. Not only do I have a love for code, but I also am a professional saxophonist with the Kris Nock Big Band in my free time.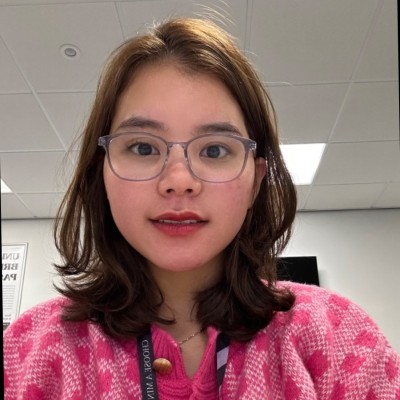 Huyen Nguyen
I am a junior Front-End Developer (web & mobile apps). I have successfully launched and sold an online business. I specialize in website and app development in the bike rental and food delivery sectors. I consider myself to have a strong work ethic and a passion for technology, as demonstrated through my self-learning experiences.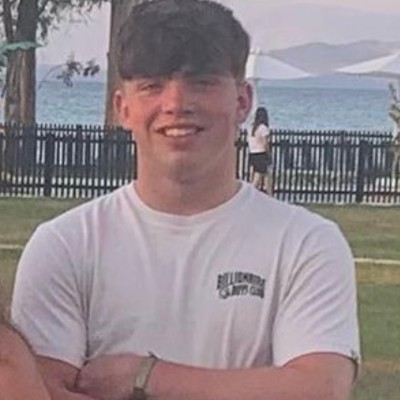 Dylan O'Sullivan
As a front-end developer, I possess a robust skill set in the React ecosystem (Next, Node, etc). With confidence and a passion for rapid learning, I'm poised to excel in web development, leveraging my expertise to create dynamic and innovative user interfaces.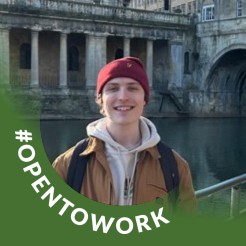 Nathan Owen
I'm a third-year Digital Media BSc student, passionate about programming with expertise in JavaScript, C++, C#, HTML/CSS, and Java. Proficient in creative tools like Premiere Pro, Photoshop, After Effects, Illustrator, and 3D design software. I am interested in exploring the world of digital design and media.
Oliver Perry
Hi, I have a passion for digital design and I love a creative challenge! I take pride in my patience and attention to detail and specialise in graphic design, illustration, and UI/UX. My portfolio also contains animation, 3D modelling, and coding. Rock music and creative fiction keeps me inspired and exploring new perspectives.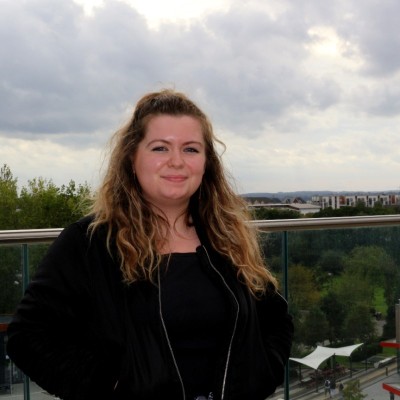 Laura Robbie
I am confident, friendly, and have a strong commitment to creating work that I am happy with, ranging from animation to UX/UI. No matter the challenge, I strive to make every project I take on a success. Video games has always been an interest of mine and I intend on pursuing that field as a career.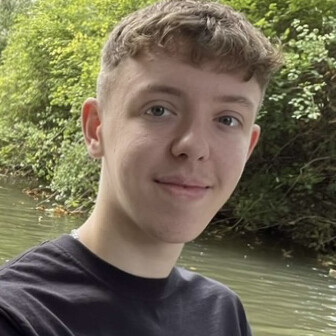 James Threadgold
I specialise in prototyping and development-orientated projects with a passion for UX-design. I bring dedication and enthusiasm towards all projects and groups that I am collaborating with. Keeping client goals in mind and using clear, constructive communication, I ensure projects are completed to a professional standard to enhance user experiences.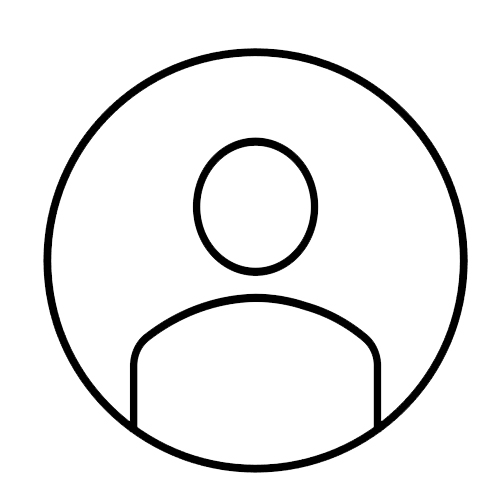 Alex Walters
I am an enthusiastic, detail-orientated graphic designer with a passion for branding and visual communication. From my first commissioned project at age 16, I have always exceeded client expectations and challenged my abilities. Problem solving independently allows me to provide the end-user with the best design experience possible.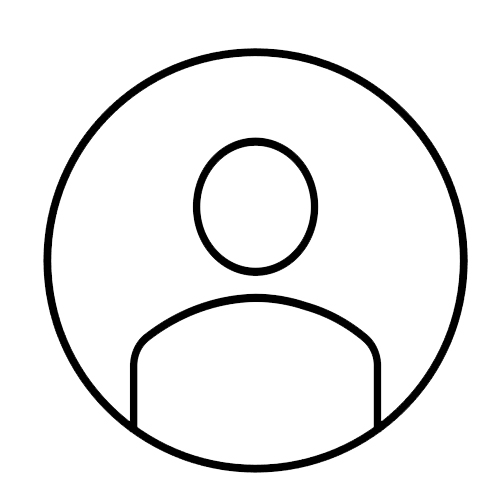 Jack Wetherall
I enjoy designing, working on branding, building websites, photography, styling and creative direction. I would describe myself as an empathetic and emotional individual. An advantage of this is understanding my clients and their needs, and being able to design for them first. Things that keep me human are my passions, which are currently music & fashion!